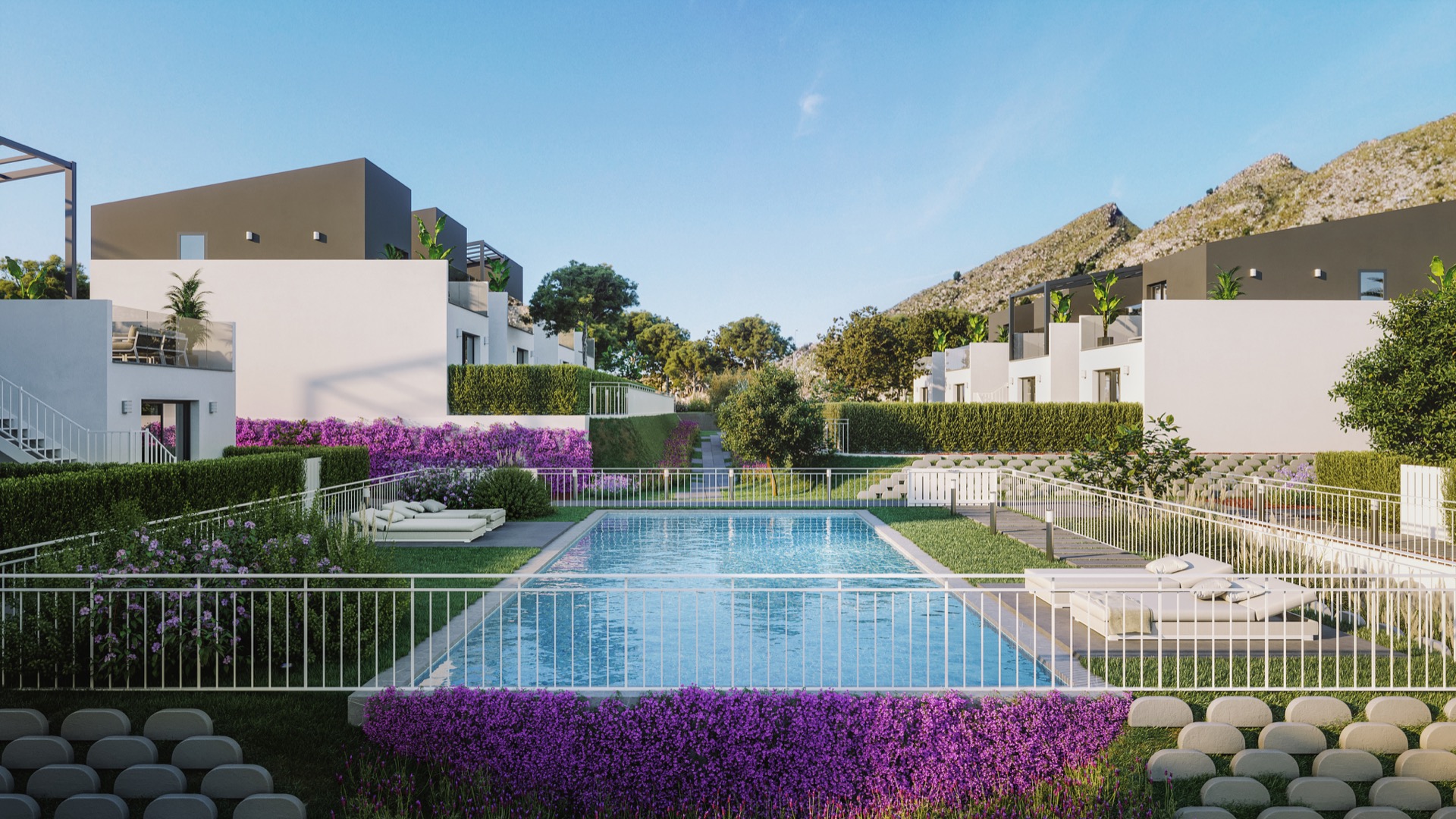 Price: From €195,000 to €273,000
City: Murcia
Bedrooms: 2 & 3
Private Pool:
Distance To Beach: 20 Minutes
Distance To Airport: 10 Minutes

Build: 76m2 up to 106m2
Plot Size: 136m2 to 190m2
Bathrooms: 2
Communal Pool: Yes
Air Conditioning: Yes
Reference #: SOLALTTH

THE PERFECT PLACE TO LIVE
These townhouses are built to a very high standard, on a beautiful gated resort only minutes from the wonderful historic city of Murcia. Prices start at only €195,000 for a 2 bedroom, 2 bathroom property. There are also 3 bedroom, 2 bathroom homes available, prices are approx €260,000 .
BECOME PART OF SOMEWHERE TO BE PROUD OF.
We all hold something dear to us in our hearts. Perhaps a person we want beside us at all
times, a scent that reminds us of someone, thatfavourite food you never tire of eating and the
place to which you long to return. If we are what we love, let's love what makes us what we are.
There's a place we can call our own, a place called home. Near or far, you imagine your
future there. A place where light trickles into every corner, where the sound of water
soothes your mind. Yours is the grass, the moon and the silhouette of the mountains.
Yours is the laughter and the wind, warm embraces and strong morning coffee. Our
people are the ones who give meaning to life, the ones who accept us just the way
we are, without changing a thing, and who can be themselves with us.
This is your place, the place to which you long to return, time and again, where life
is sweeter, the place you call home, where you can be yourself.
WHERE EVERY CORNER IS FLOODED WITH LIGHT
If there's one place where the sun shines all year round, it's the Region of Murcia. With its warm climate and the calm
mediterranean lapping the coastline, every day a clean, clear blue sky brightens the landscape and the lives of the
people who live here
THE CLOSEST RESORT TO MURCIA CITY
Altaona was chosen for its perfect location, just over 12 minutes from the centre of the charming
city of Murcia, a welcoming city, with ample space for strolling the sunny streets. A city
that lives outdoors, on the many terraces of its streets and squares